400 N Hamilton Rd.
Columbus Ohio
39°58'53.28" N 82°52'10.32" W
2906 Dunmyer Rd.
Lindsey Ohio
41°26'37.181" N 83°13'54.617" W
421 Durie Ave.
Closter New Jersey
40°58'14.052" N 73°57'59.406" W
89 S Hamilton Rd.
Gahanna Ohio
40°1'2.862" N 82°52'0.654" W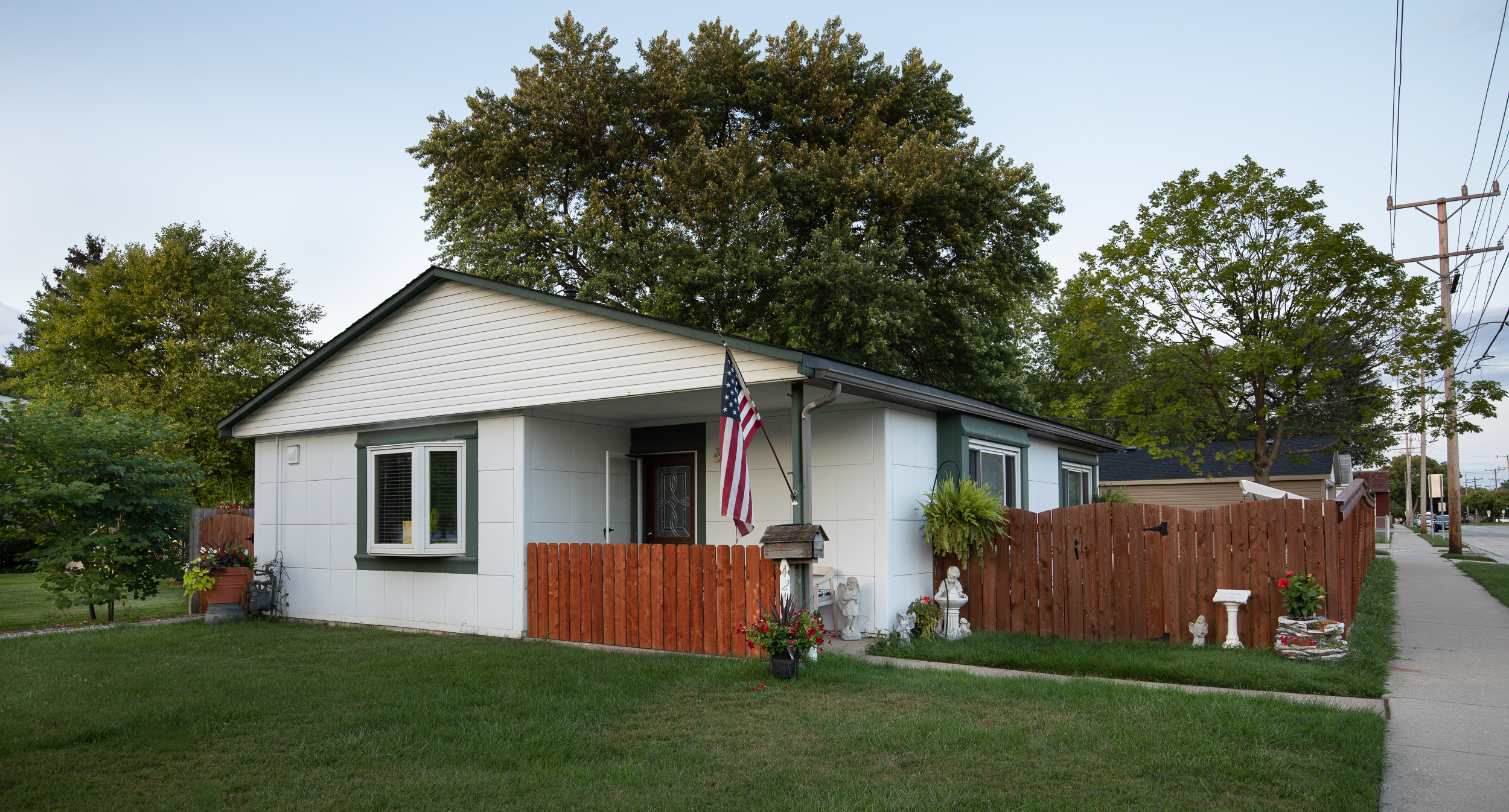 9070 Peters Pike.
Vandalia Ohio
39°52'47.609" N 84°13'37.415" W
3101 N Campbell Ave.
Indianapolis Indiana
39°48'46.277" N 86°3'56.142" W
6212 Acton Rd.
Indianapolis Indiana
39°40'45.305" N 85°58'15.005" W
3800 Westerville Rd.
Columbus Ohio
40°2'44.238" N 82°56'40.595" W
This notable site was the personal three bedroom home of Lustron founder Carl Strandlund.
309 Mc Gown St.
Raymond Illinois
39°19'18.36" N 89°34'9.066" W
49 Maple St.
Danville Indiana
39°45'39.33" N 86°31'55.175" W
310 N Montgomery Ave.
Litchfield Illinois
39°10'36.03" N 89°38'48.749" W
201 14th St.
Elyria Ohio
41°21'13.122" N 82°6'18.155" W
113 E Adair St.
Owenton Kentucky
38°32'4.674" N 84°50'6.072" W
910 E Michigan Ave.
Paw Paw Michigan
42°13'7.979" N 85°52'44.573" W
409 S St Louis St.
Dwight Illinois
41°5'24.288" N 88°25'18.449" W
34 S Broadleigh Rd.
Columbus Ohio
39°58'13.416" N 82°55'18.893" W
737 S State St.
Greenfield Indiana
39°46'36.725" N 85°46'3.491" W
1200 5th Ave.
Albany Georgia
31°35'34.973" N 84°10'41.873" W
800 Starwick Dr.
Ann Arbor Michigan
42°18'3.984" N 83°44'7.499" W
319 Westport Dr.
Louisville Kentucky
38°15'40.883" N 85°38'40.932" W
4900 Cedar Ave.
Minneapolis Minnesota
44°54'51.432" N 93°14'52.638" W
1005 2nd Ave.
Albany Georgia
31°35'21.371" N 84°10'27.449" W
420 E Madison St
Belvidere Illinois
42°15'51.125" N 88°50'31.037" W
1005 N East St.
Lebanon Indiana
40°3'18.467" N 86°28'0.653" W
513 Drexel Ave.
Decatur Georgia
33°46'17.544" N 84°18'31.968" W
1001 2nd Ave.
Albany Georgia
31°35'21.294" N 84°10'26.897" W
1125 W Wisconsin St,
Portage Wisconsin
43°32'50.166" N 89°28'46.607" W
3700 Cherry St.
New Orleans Louisiana
29°58'23.483" N 90°7'13.884" W
the lustron project
It is the end of the 1940s and GIs are returning from the war to find a housing shortage keeping them from realizing The American Dream. Industrialist and entrepreneur Carl Strandlund recognized this opportunity and retooled his fledging porcelain enameled stainless steel gas station and hamburger stand business into a promise for these GIs.
Just three years after the company's first house rolled off its Henry Ford style production line, the Lustron Corporation declared bankruptcy. Before shuttering the factory, over 2500 homes had been delivered. According to the Whitehall Historical Society, approximately 1800 Lustron homes are still standing today.
It is the success or failure of this American Dream that interests me. Over the last two years, I have photographed almost two hundred and fifty Lustron homes. While they each share the exact same DNA, differing only in color, not a single home looks the same as the next. Regardless of geographic location, one would have to assume the homes were initially built in similar socioeconomic regions. A 1200 square foot house is going to be on a block with other similar sized homes, appealing to buyers in the same price range. I find it staggering how much the neighborhoods and communities have changed in the 70 years since Lustron has closed.
I have seen impeccably restored homes whose owners celebrate the historical significance of a Lustron, while across the very same town, homes that paint a picture of poverty and the daily struggles of its occupants. This is what I cannot shake. I cannot get out of my head that 70 years ago, kids were playing in these yards and driveways, parents had similar goals, wishes and dreams and now the communities have so drastically changed.
Having recently entered my 50s, I've begun to worry about my future and my legacy. For the first time in my life, I'm cognizant of what I'm leaving behind for my children. Am I leaving a better world for them and their future families? Have I even tried? Having a front row seat to what a mere 70 years can do to a community gives me pause to the choices and decisions that I have made.